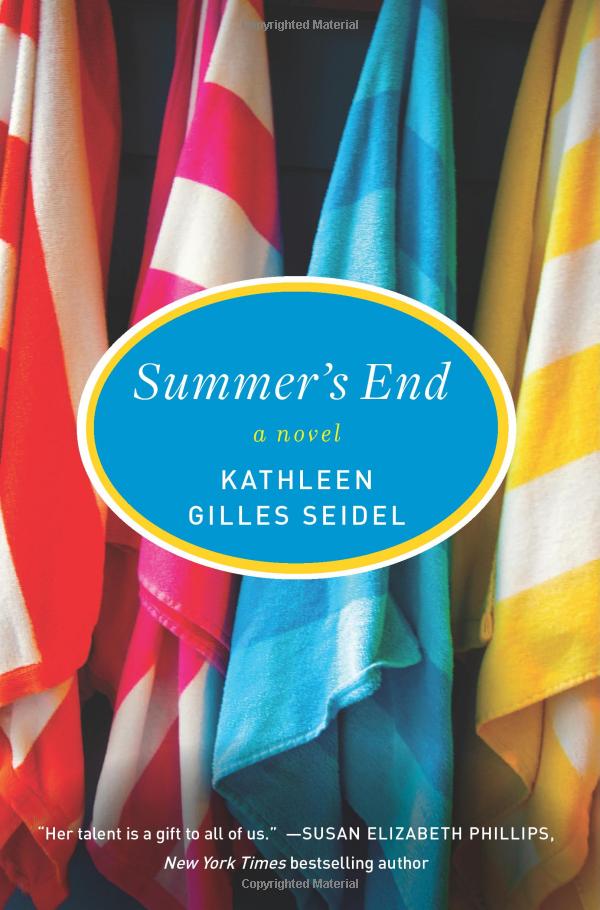 Summer's End
Harper Collins, 1999
ISBN-13: 978-0061013881
To their respective families, Jack Wells and Amy Legend are outsiders. A free-spirited man-of-all-trades who takes life as it comes, Jack is far different from both his mother, the ever-organized widow of an admiral, and his methodical lawyer sister. And Amy, a professional athlete with exquisite taste and golden beauty, has a glamorous career a world apart from her bookish older siblings and college professor father.

When Jack's mother marries Amy's widowed father, the newlyweds invite all the children to spend the summer at the Legends' retreat in northern Minnesota. While their parents hoped they'd all like each other, they hadn't counted on just how well Jack and Amy would get along. For affection unexpectedly flares into a burning attraction that threatens to destroy already fragile bonds. Caught between long-simmering conflicts and clashing personalities, Jack and Amy agree to deny their desire until the vacation is over. But it seems the more they resist, the deeper they find themselves falling in love. With passion this strong, how can they possibly wait 'til Summer's End.
Praise for Summer's End
"…a genuinely appealing and absorbing read…" — Publishers Weekly