Get to Know Kathy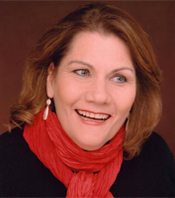 Kathleen Gilles Seidel is the author of fourteen contemporary novels which have won nearly every major romance-market award. She lives in Virginia and has a Ph.D. in English literature from Johns Hopkins. She and her late husband have two daughters. Kathy claims that she will pretty much tell anyone anything. So ask her here or read more here.
Get to Know What's New
Audible recordings of HOMETOWN MEMORIES are complete! Natasha Soudek did an amazing job. You can buy the books without being an Audible member. Sometimes it is a lot cheaper to buy the digital version and the audio recording from Amazon at the same time. Or you can ask your library to buy them.
Get to know Kathy's Own Hometown
I grew up in Lawrence, Kansas. I like writing about small towns, and Lawrence always felt both bigger and smaller than it actually was. As the University of Kansas is there, it had more variety, culture, and opportunities… Read More